Our single of the week is 'Seventeen' by Bristol's beloved Penfriend. An enormous pop-rock anthem with a heart-throttlingly poignant story. Penfriend aka singer/songwriter/producer/genius example of how to do independent musicianship right, Laura Kidd, explains:
Seventeen. Is there a more complicated age? Not quite yet an adult, but impatient to be treated like one; navigating an avalanche of new experiences and urgent emotions, dismissed by the grownups as "teenage angst" or "just a phase". An exhausting quest to negotiate a new space for ourselves, juggling the interests of parents, teachers and friends while not knowing to question their motives.

This song is an excavation, a letting go, an act of self-forgiveness.

Traumatic events from the past can feel just as fresh, years later, the ghosts of our former selves creeping up to tap us on the shoulder with icy fingers.

Sometimes we need to package up our memories with tidy words to dispel the haunting.

Sometimes we just need to stop blaming ourselves.

Sometimes writing songs is like painstakingly sculpting sounds from thin air; other times they arrive in a whoosh, fighting to be heard. "Seventeen" appeared on a summer Saturday evening, falling out of me in jagged swathes.

Facing up to our ghosts isn't a pleasant experience, but this song helped me over a major stumbling block from my past, bringing me a fresh perspective and new freedom.
Spend some time getting to know Penfriend on https://penfriend.rocks/ – her mailing list is highly recommended, as is her podcast, Attention Engineer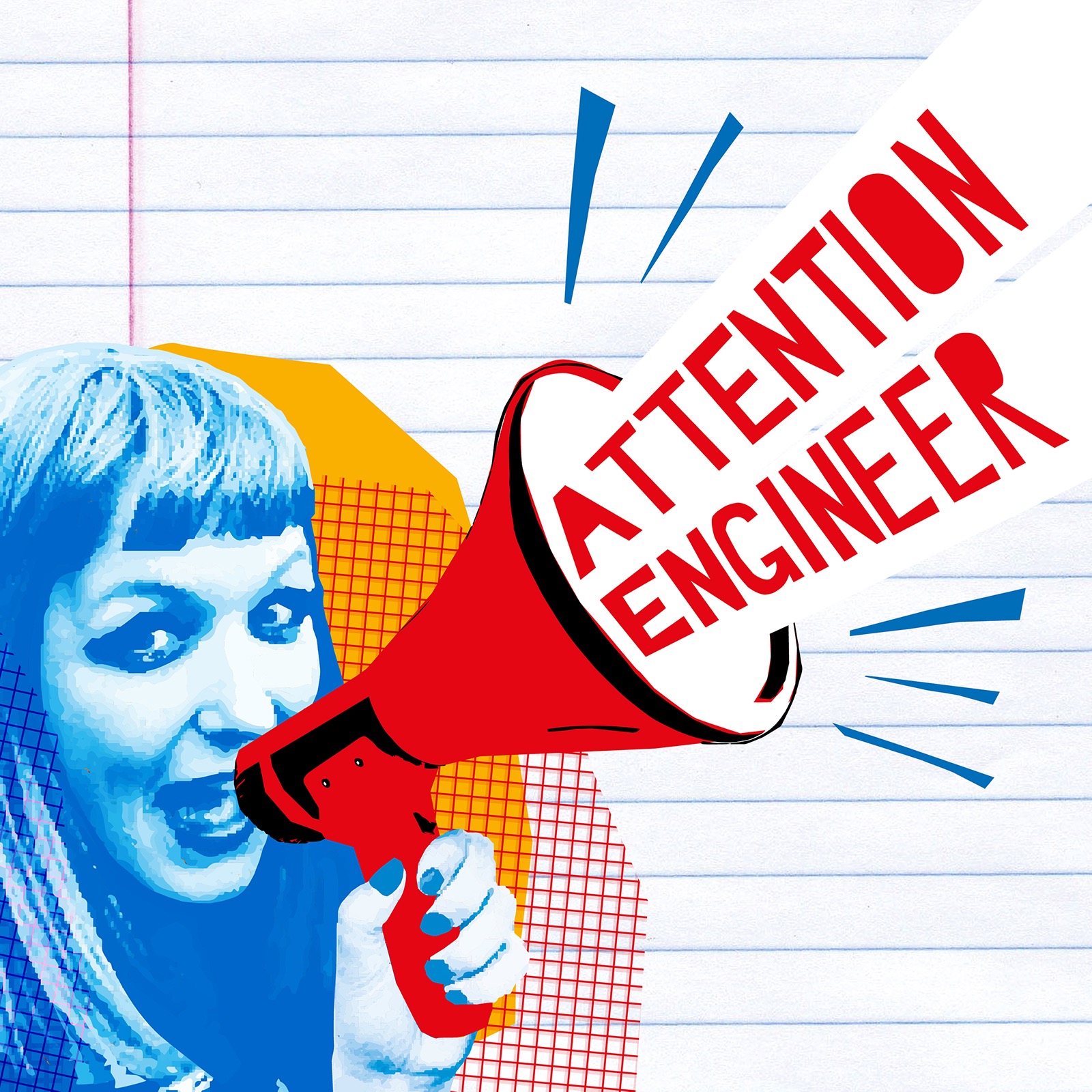 Ep44: Ken Stringfellow (The Posies / R.E.M. / Big Star) on saying "yes"
–
Attention Engineer
Thanks for listening! Attention Engineer is a show where I seek to make the best use of my own valuable time and attention by having deep conversations with fellow artists about creativity, grit and determination. My aim is to consistently remind you – and remind myself – that creativity really is for everyone….because it really is. Let's kick that inner critic where it hurts!.About my guest: A fixture on the music landscape, indie and otherwise, since the debut of his band The Posies in 1988, Ken Stringfellow has over a quarter century of experience as a performer, composer, producer, arranger, programmer and more. In addition to his 8 albums with The Posies and 4 solo albums, Ken spent a decade touring and recording with R.E.M.; he was also involved in the rebirth of Memphis cult band Big Star, playing with Alex Chilton and Jody Stephens from the band's first reunion shows in 1993 until Chilton's death in 2010..Ken has played onstage or in studio with such artists as Neil Young, the Afghan Whigs, Mercury Rev, Thom Yorke, John Paul Jones, Patti Smith, Wilco, Robyn Hitchcock, Ringo Starr, Damien Jurado, Nada Surf, Brendan Benson, Mudhoney, the Long Winters…a very long list indeed. In fact, Ken has appeared on over 300 albums (totaling 9 million sales), and performed in 96 countries..The Posies play their first livestreamed gig this Saturday 24th July 2021 – watch live or at any time over the following 24 hours. GET TICKETS:
https://www.konnectclub.com/branded/events/260063625445.In
this episode, we discuss putting in the work – how to be a super productive musician, the importance of treating everyone the same in the studio, regardless of fame or experience, going viral via cassette in the late 1980's, and how The Posies' outsider status in the '90s Seattle scene has led to longevity for the band, plus how sharing a stage with your musical heroes gives you no choice but to level up..About your host: I'm Laura Kidd, a music producer and solo artist releasing music as Penfriend. Come and grab two free songs plus letters about art and music from http://penfriend.rocks/hello..My new album "Exotic Monsters" is out now:
http://penfriend.rocks/exoticmonsters
See acast.com/privacy for privacy and opt-out information.